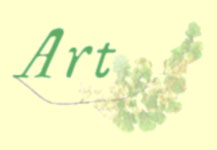 Back to main page

(click on thumbnail image to open a larger picture)
---
Cabbage
Stone Lithograph, 2 States- green, black+red ink
Brassica
Chest
---


Dandelion
Intaglio Print- brown & yellow ink
Taraxacum officinale

"It is said that its use for liver complaints was assigned to the plant largely on the doctrine of signatures, because of its bright yellow flowers of a bilious hue."
---


Eyebright
Screen Print, white and silver ink
Eyebright- Euphrasia officinalis
Euphrasy

Then purg'd with euphrasy and rue
The visual nerve, for he had much to see.
-John Milton (1608–1674), Paradise Lost. Book xi. Line 414.
---

Ginseng
Stone Lithograph, 2 states- yellow and black ink
Ginseng- Panax quinquefolia
Man's Health, Five Fingers, Panacea
---


Maidenhair Fern
Intaglio Print
Maidenhair Fern- Adiantum pedatum or Adiantum Capillus-veneris- Rock Fern, Maiden Fern
Gerard writes of it:
'It consumeth and wasteth away the King's Evil and other hard swellings, and it maketh the haire of the head or beard to grow that is fallen and pulled off.'
---

Orchid
Woodcut, 2 States- light green, green+orange
Orchis
Testiculi!
---

Oxalis
Rubber Block (stamp)
Wood Sorrel, Heart Trefoil- Oxalis
Heart
---


Toothwort & Pinecone
Stone lithography, 3 states- gold, green, black
Toothwort- Dentaria
Pine cone- Pinus
---


Walnut
Linoleum cut
White Walnut- Juglans cinera- Butternut, Oilnut
Of the Wall-nut Tree

Wall-nuts have the perfect Signature of the Head: The outer husk or green Covering, represent the pericranium, or outward skin of the skull, whereon the hair groweth, and therefore salt made of those husks or barks, are exceedingly good for wounds in the head. The Kernell hath the very figure of the Brain, and therefore it is very profitable for the brain, and resists poysons; for if the Kernell be bruised, and moystened with the quitessence of Wine, and laid upon the Crown of the Head, it comforts the brain and head mightily.
- William Cole, Adam in Eden or the Paradise of Plants, 1657.

---